TMJ Problems
Temporomandibular Joint (TMJ) problems can be debilitating and affect a person's ability to eat, speak, and even sleep comfortably. TMJ disorders can arise due to several reasons, such as misaligned teeth, stress, and injury to the jaw.
As a physical therapy company, we can help treat TMJ problems through a range of non-invasive techniques that can relieve pain, reduce inflammation, and improve the joint's overall function. Here are some of the treatment options we offer: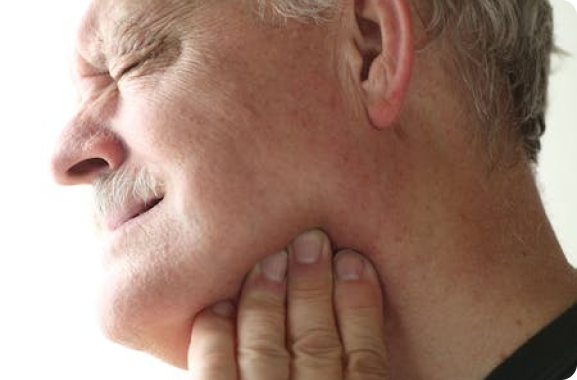 Manual Therapy: Our trained physical therapists use gentle techniques to mobilize the TMJ and surrounding muscles to relieve pain and improve the range of motion.

Exercise Therapy: We develop customized exercise programs to strengthen the muscles around the TMJ, which can help to reduce pain and improve joint function.

Posture Correction: Improper posture can place unnecessary stress on the TMJ. Our physical therapists can help you identify and correct poor posture habits that may be contributing to your TMJ problems.

Relaxation Techniques: Stress and tension can exacerbate TMJ disorders. We offer relaxation techniques such as deep breathing and guided meditation to help reduce stress levels and relieve tension in the jaw.

Education and Self-Care: Our physical therapists provide education on proper TMJ care, including exercises and self-massage techniques that you can do at home to reduce symptoms and improve joint function.
In addition to these treatment options, we also work closely with dentists and other healthcare professionals to ensure a comprehensive approach to your TMJ care.
At PHYSIO MOVE, our goal is to provide personalized care and support for each patient, and we believe that a non-invasive, conservative approach to treating TMJ disorders is often the best option. Contact us today to learn more about our TMJ treatment options and how we can help you find relief from TMJ pain and discomfort. Don't hesitate to reach out to us for a consultation today.