Sports Rehabilitation
Sports Therapy is a specialized area of physical therapy that focuses on the evaluation,
Treatment
Prevention of acute
Chronic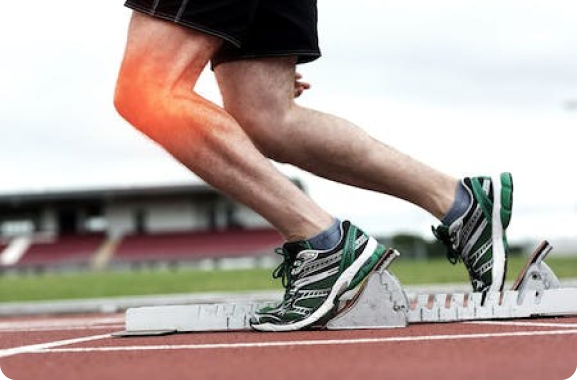 This type of therapy is not just for professional athletes, but also for high school, collegiate, and recreational athletes.
Are you searching for assistance to bounce back from a sports injury or seeking to enhance your athletic capabilities?
Sports therapists utilize a variety of techniques to aid in the recovery process of post-surgical athletes. Manual therapy and therapeutic exercise are two methods that are commonly used to improve range of motion, strength, and functionality. Additionally, the use of heat, ice, taping techniques, and electrical stimulation may also be employed to help athletes regain their pre-injury status.
Functional retraining is also an essential component of sports therapy. Each sport requires specific movement patterns and balance, and a sports therapist will help athletes retrain in their area of interest to ensure they are able to perform optimally.
Dynamic strength and endurance training are also integral components of rehabilitation, as athletes need to have the strength and stamina to perform their sport-specific skills.
Prevention is another key area of focus for sports therapists. They will conduct pre-participation evaluations and provide advice on equipment, conditioning programs, and cardiorespiratory fitness to prevent future injuries.
Sports performance programs are also tailored to an athlete's specific goals and needs. After an evaluation of an athlete's physical abilities, a sports therapist will develop a training plan to help them achieve their desired performance level.
Overall, sports therapy is an excellent option for anyone looking to recover from a sports injury or improve their sports performance.
If you or your teen athlete needs consultation in these areas, consider reaching out to a sports therapy specialist today.